Welcome to our new website!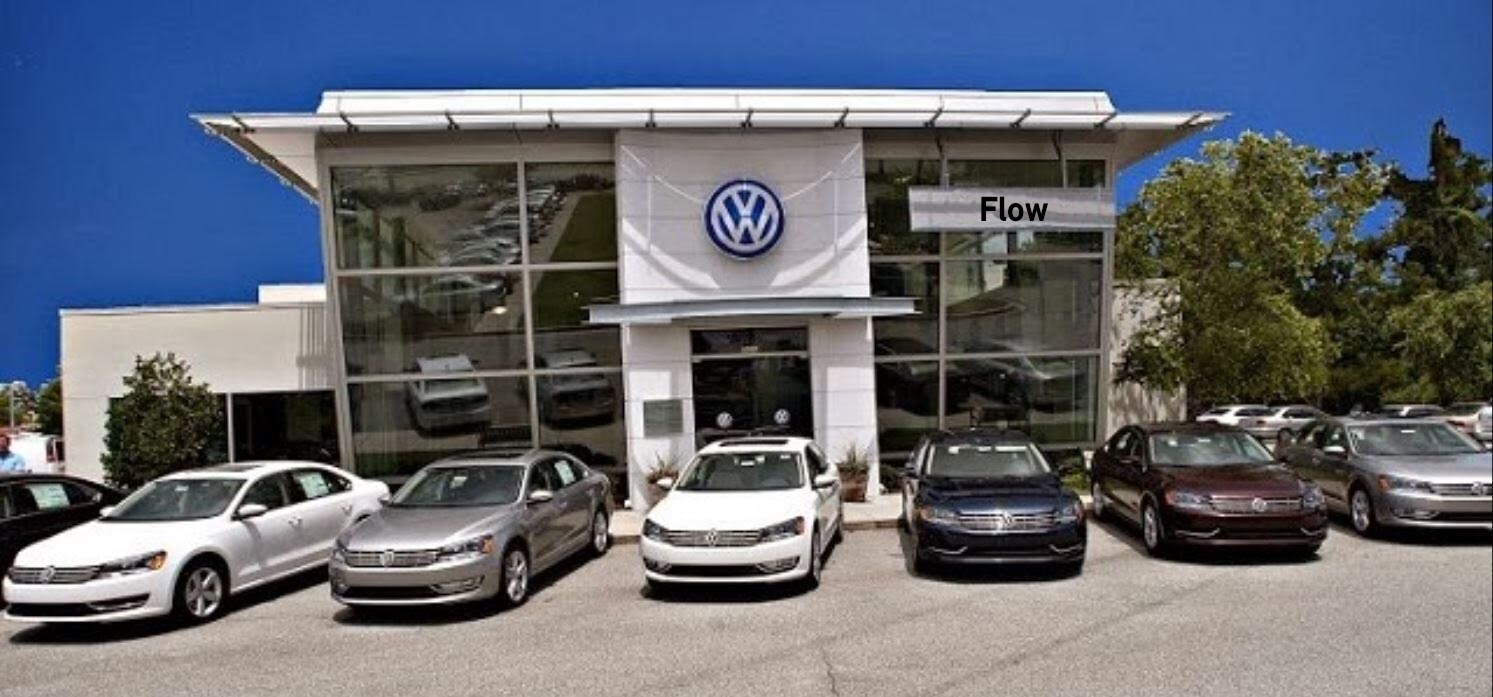 Our Mission
 

is to serve the total automotive needs of our customers.

 


Our Vision

 

is to be an organization dedicated to creating life-long enthusiastic customers by delivering superior value and providing extra-ordinary personal service.

 



What we Offer:
FREE

 

Full Tank of Gas with purchase

 


FREE

 

Courtesy Shuttle Service


FREE

 

Loaner Vehicles*

 


FREE

 

Pickup & Delivery for Service*

 


FREE

 

Wash & Vacuum on all Serviced Vehicles*

 




Service and Parts Guarantee

 

- 12 Months/ 12,000 Mile Warranty

 



*Loaner cars subject to availability please schedule in advance. Pickup and delivery within 50 miles and subject to scheduling.

 




After 50 years in the retail automobile business, Flow Companies continues to be defined by three simple principles:

 



1. A covenant with our customers to be a place that keeps its promises and is worthy of their trust.

 



2. A community of people who work together towards a common vision.

 



3. A commitment to work towards the common good of every city where we do business.

 



Although we have grown much larger over the years, these are the governing commitments that guide everything that we do. They are deeply woven into the fabric of our company. They are how we measure our success.

 



We started in 1957 with a pre-owned center that offered fully reconditioned cars that carried a warranty. This was unheard of in those days and because we sold cars that could be trusted, our sales grew enormously.

 



In 1961, we became a Volkswagen dealer in Winston-Salem. During the 1960's, the VW Beetle was part of American culture. Customers loved their cars and even today, many of our customers have stories to tell about their younger days and their VW.

 



In 1973, we started representing this new company called Honda, which had just starting building the Civic. It would have been impossible to have imagined the growth that Honda has experienced since those days.

 



In 1983, we purchased BMW and that was the start of the acquisitions that have brought us to our present size.

 



We also have over 1,700 employees now. We operate in Asheville, Burlington, Durham, Statesville, Winston-Salem, Greensboro, Wilmington, Fayetteville, Raleigh and Charlottesville, Va. We have 45 franchises.

Our growth has been driven by a strategy to attract and develop high achieving people of outstanding character who are committed to operational excellence and to providing extraordinary personal service. We are grateful for the many dedicated members of our organization who have made our growth possible and who serve their communities through numerous non-profit organizations.

 



Members of our organization have served on the Boards of the United Way, Red Cross, W-S Symphony, PTA's, Chamber of Commerce, Wake Forest University, University of North Carolina, University of Virginia, the North Carolina School of the Arts, Children's Museum, Better Business Bureau, Piedmont Triad Airport Authority, Smith Reynolds Airport Authority, YMCA, YWCA, Best Choice Center, the Arts Council, and the North Carolina Shakespeare Festival. We have built five Habitat homes, helped start affordable housing programs, developed an after school tutoring program, and sponsored the Davis Cup in Winston-Salem, all in an effort to enhance the communities in which we live. We enjoy where we work and where we live and we are committed to expressing our gratitude with our time and our resources.

 



Even online we manage to be a full-service dealership. Looking for a

 

price quote? We can do that. Want to

 

order parts? No problem. Need to make a

 

service appointment? Yep, we can do that here, too. Of course, we always love to put a face to a name, so check out our business

 

hours and directions

 

if you'd like to visit in person.